Who we are?
Amithi Power Consultants Pvt. Ltd is a Sri Lanka based Electrical Engineering consulting company established in 2004 providing Design & Consultancy and Testing, Commissioning & Auditing Services for both local & international parties. We also provide design and consultancy services for building services engineering projects. APCL maintains a close relationship with the clients and has become a renowned company in Sri Lanka.

We strive to deliver high quality services in a timely manner which incorporates fullest attention to detail and compliance standards.

Engaged
Direct involvement of professional expertise during all the work carried out by us, which makes us prominent, in the field of Electrical and Building Services Engineering.
Expertise
Our  professional team consists of 3 Chartered Engineers registered with IESL (Institution of Engineers Sri Lanka) with Post Graduate qualifications.
Veteran Consultant (MD), Consultant (CEO/GM) & Junior Consultant (EM)
All other 6 Engineers are qualified and registered associate members of IESL who are currently following MSc and other CPD programs.  >> Meet our Team
We are led by an expert in Power Engineering – Eng. Rienzie Fernando (Managing Director)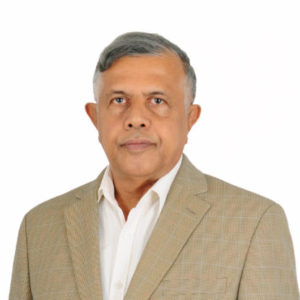 ‣
Chartered Electrical Engineer with over 36 years experience in Power
Transmission and Distribution Sector.
‣
Served many Local & Foreign bodies 
and private institutions as an electrical and energy consultant.
‣
Has been in major Power sector technical evaluation committees in the Island.
‣
Recognized as the specialist in Medium and high voltage distribution designs by
local and international professionals.
Eng. Rienzie is conducting lectures for M.Sc in Electrical Installation at University of Moratuwa and CPD program at IESL (Institution of Engineers Sri Lanka)
Quality Policy
Amithi Power Consultants (Pvt) Ltd is an Electrical HV, MV, LV System Design, Testing, Commissioning, Auditing and MEP Design company in Sri Lanka, which sets a benchmark in addressing the requirement of the client while maintaining Quality Management System meeting ISO 9001:2015 standards, legal & stakeholder requirements.
We, APCL commit to develop a culture that ensures continual improvement of our quality management system to improve our performance and attitude towards quality for the satisfaction of our client. All required financial resources, Human resources, software, test equipment and tools are committed by the company for the APCL team to deliver a right service at right time.